Mother of Eight with Lupus
My Mother passed away with lupus, My Grandfather also had lupus. Now I have lupus. I'm glad it skipped my children and grandchildren.
Feeling alone and scared
I've been diagnosed since 2005 and out of work due to fatigue and illnesses. As I get older, I worry more about how to fix this. I'm sad a lot, agitated a lot, and mad because I'm stigmatized and criticized by loved ones. They tell me to just push my way through it. When I'm having flares, it's like Murphy's law. I'm 55 years old, with 8 kids, 6 grandkids and a grand doggy. While their hearts are genuine and can be golden, I don't have a supportive family. They are all long distance. I'm alone and scared I'm going to die alone one day soon.
My daily struggle
I barely eat right due to financial reasons. I'm an advocate for mental and behavioral health. I'm not active. This disease stagnates me for long periods of time. It takes a lot to come out of it. It's hard for me to handle my day-to-day business or week-to-week. I have no transportation, and no one is ever truthful about helping me out around the house, which is too much for one person to keep up. I'm just living in a cluttered mind, looking around at cluttered stuff. I can't even finish what I started. I feel like I'm in the early stages of giving up. I almost don't care anymore.
Lacking support from loved ones
Other people that mean the world to me that can get to me everyday, show no love, no remorse and no empathy for me. Sometimes I think, maybe I deserve it a bit....but deep down I know I DON'T. I'm not a bad mother. My grandkids love the hell out of me. They don't know or see me suffer. I won't let them. My friends are not up to par these days, nor cousins, who always were there when I had something to offer them. Now I've had a setback flares and all for 10 months. No one is supportive, so I say lupus mentally and physically has impacted, impaired and not improved my life so far. It's ruined my life. I learned how to cope with general things later in life, but having lupus on top of everything else in my life sucks big time.
Feeling fed up with lupus
I give and gave and now I am in need. I feel like a degenerate when I beg for food and help straightening up my house to the point where I'm ready to move to an adult facility with one or two rooms. Downsize to a smaller space with less to keep up with. Lupus has stagnated me in the worst way. We have no support and legally no help when the support is necessary. Mental illness and lupus is a bad combination for me, I have had childhood traumas. No one is helping me right now. I'm looking to find relief from this pain and agony. Going through this alone does not work for me. I'm fed up with lupus mentally and physically.
My grandkids keep me going
These issues are overwhelming, and some days I want out... but I can't. I have grandkids who love the heck out of me. One of my grandkids especially needs me, I'm her main support system. Even with her family, she still has moments where she is dealing with mental and physical illness and needs my support. I'm mentally unstable at times, a stagnated procrastinator and a too kindhearted grandmom. She doesn't see all these things. My adult children treat me as though I'm happy. When I think about my grandkids and how they light up when they see me, it does make me happy. My one son, who I didn't raise, keeps his sons from me and always did. I say, it's his loss and his boys will shun him one day for that...
Grateful for this community
Anyway, thanks for this support group. Maybe I can help someone one day when I'm out of this rut. Even though I'm in it, I'll try to be a consistent support for my fellow lupus warriors. This is all I can do for now. If no one has ever told you that they love you, believe that your higher power does and so do I. I have love for the next lupus warrior because I do understand your pain and journey. Sending much love to the lupus.net community. Smile and look up to the blue skies and green trees, down on the country roads. I'm traveling in my mind... Peace and love to all!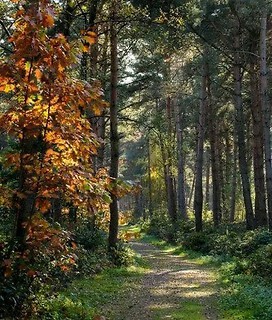 This article represents the opinions, thoughts, and experiences of the author; none of this content has been paid for by any advertiser. The Lupus.net team does not recommend or endorse any products or treatments discussed herein. Learn more about how we maintain editorial integrity
here
.

Community Poll
Have there been things you have learned along your lupus journey that you wish had been explained to you by a healthcare provider earlier?