I was diagnosed with Lupus in 2014. To say it was a game-changer is putting it mildly.
The stages of diagnosis grief
I'm glad I found out later in life, or I would really be pissed off. I went through all the stages: shock, denial, grief, bargaining, and finally acceptance. My life changed drastically, and whether I chose to be positive or negative became a way of life.
Lupus is a full time job
I had enjoyed 18+ years employed as a nurse, but that was not to be anymore. Brain fog and overwhelming exhaustion took over my daily life. I tried private nursing, which also proved too exhausting. You finally realize your life is now your full-time job. Managing meds, Dr appts, prescriptions, and flares, in addition to self-care takes all your energy. I found my purpose when I started my group Nutrishalife. I became an advocate and supporter, of chronically Iconic Warrior's. Having a safe place to vent, and learn about ways of supporting each other, brings a lot of satisfaction.
My self-care is being heard
My self-care depends on pacing myself and allowing myself to be heard. If I do nothing else, it's to bring awareness to this mystery illness.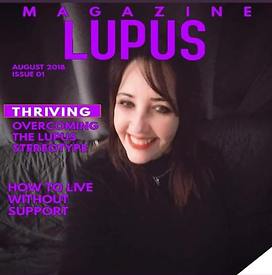 This article represents the opinions, thoughts, and experiences of the author; none of this content has been paid for by any advertiser. The Lupus.net team does not recommend or endorse any products or treatments discussed herein. Learn more about how we maintain editorial integrity
here
.

Community Poll
How are you most likely to respond when someone offers you unsolicited advice about your lupus?