Mom of Lupus Warrior
Last updated: August 2023
Lupus was introduced to our family when my young niece was diagnosed at just 8 years old with SLE/Lupus Nephritis. Sadly, she recently passed away at 23 years old from cardiac arrest. My daughter was diagnosed at 10 years old after Lupus unexpectedly hit her like a freight train & had her in the hospital for 2 weeks, in extreme pain & barely able to move.
Years later, my sister (my niece's mom) was diagnosed with Lupus after years of strokes & doctors couldn't find a cause. It has left her with a TBI & needing a lot of help. Unfortunately Lupus has effected our family greatly.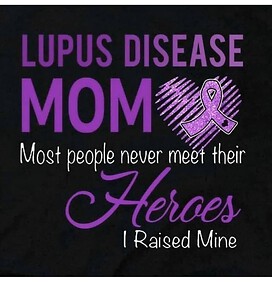 This article represents the opinions, thoughts, and experiences of the author; none of this content has been paid for by any advertiser. The Lupus.net team does not recommend or endorse any products or treatments discussed herein. Learn more about how we maintain editorial integrity
here
.

Community Poll
How are you most likely to respond when someone offers you unsolicited advice about your lupus?