Hi, my name is Sandy. I have been diagnosed with lupus going on almost 4 years now.
My world turned upside down
Let me tell you, at 1st I was angry & disappointed with the word & diagnosis that I didn't accept having Lupus as I do now. 💯 I only heard I had lupus & my world turned upside down for me. Mentally, I got so depressed that I lost my vibe, my energy, and myself. 😪😥 I now can tell you I was selfish, allowing the word get to me like that.
Dealing with grief
I have ppl (close friends) that died of lupus out of nowhere, almost 15 years younger than me. 😭 His mother, who he took care of has lupus. He always made little comments that he thought he had lupus too, but never confirmed. One year later, after I received my diagnosis after he and I lost contact, he passes. RIP Devonte Brooks. 😪 You're in my 💙 and always in my thoughts.
Lupus doesn't define me
I say selfish because I am still here. I have a small support group that helped me through love and understanding. My support system helped me to learn what my life with lupus can be. Not that lupus is my life, but just a part of it. Lupus doesn't define me. To look through lupus & see the blessings right in front of me. So I tell you it's a process of a lifetime. It's a long process, of course, but with the right info, the right people, family, friends & all the support groups out there, we all can share & be there when you think no one hears or understands you. I did and I tell u I am not depressed. I am not being selfish & I take care of myself and my body. I do the work & I am going on 4yrs strong.
I hope this is not too corny or just too much info.
Thank u Ms Sandy76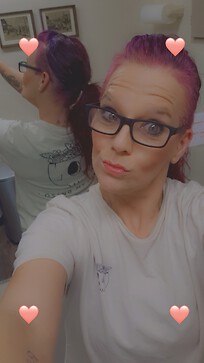 This article represents the opinions, thoughts, and experiences of the author; none of this content has been paid for by any advertiser. The Lupus.net team does not recommend or endorse any products or treatments discussed herein. Learn more about how we maintain editorial integrity
here
.

Community Poll
How are you most likely to respond when someone offers you unsolicited advice about your lupus?