Tips for Hosting or Traveling for the Holidays
Last updated: December 2022
We know that the holidays can zap your energy and leave us feeling drained, whether you are hosting or traveling for family or friend gatherings. We asked our Lupus.net patient leader team how they prepare for holidays, so they do not reach a level of total overwhelm. Of course, there is only so much prep work one can do. Here is what was shared:
Tips for hosting holidays with lupus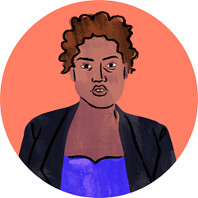 I will go grocery shopping to 3 different stores because every store will not have what I need. This shopping is usually done a week or so before the actual holiday. Food prep begins 2 days before the actual holiday. I will also make sure I at least sleep 9 hours each day 'cause the day of the holiday, I will need that energy. I will need to buy paper plates and make RSVP invitations to ensure I have enough food for everyone. Taking meds in the morning instead of at night has always made a big difference for me. I don't usually eat a big meal in the morning. Of course, being a parent, outfit shopping will start a week before the holidays. Most of the time it depends if I am by my mother's house because then I will have help, whereas my husband's family, I would cook all my food because no one can really cook what I do on his side. – Jokiva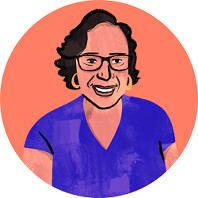 In preparing for the holiday, I have to first get my mind right. It's important that I set realistic expectations that allow me to still stay healthy during the holiday. Also, I speak to myself to remind myself that I am human and I don't have to do it all.
I begin with a schedule and menu. From there, I make a plan to clean my home, complete a shopping list, and set a date to go shopping. I have to write everything down and upload that list to my phone.
With all my lists done, I can feel comfortable in every day leading up to the holiday. I planned it and stuck to the plan as best I could. When and if lupus rears its ugly head, I extend myself grace to stop, reset to start again.
– Racquel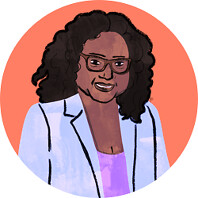 Make sure I book a reasonably priced caterer to prepare our meals, get a housecleaning appointment as close to Christmas as possible, and get decor up early so I'm not up all night like I was last year. Plan ahead and get it done so I can enjoy the holiday. – Gabrielle
Tips for holiday travel with lupus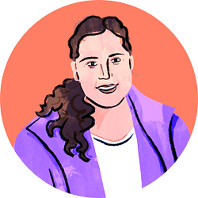 Thankfully we don't have to travel very far. For our family, most of the work entails making sure our kids have water bottles, diapers, snacks, and maybe some toys for the drive or place where we will be spending time. I can do most of this ahead of time if I prepare appropriately. Honestly, I try to do as little prep as possible; I rarely dress up, even for special events or holidays. Instead of making an extra effort with my appearance, I save my energy to be present with our family.
Medically, I often take steroids preemptively if it's going to be a long day, and I also carry pain medicine with me. I have various heat and ice packs I can take along and many other items that serve as coping mechanisms in case things become too painful while I'm out.
I also make sure my spouse knows my expectations for what I will be able to do (for example, staying 1 hour versus 3 hours), and I have a phrase for saying it's time to go when we need to be quick about it because I'm in pain or struggling. – Ava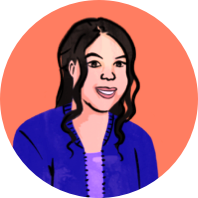 If I'm traveling to someone's house for the holidays, I will relay a message to the host to ask everyone who is invited to be mindful of their health and mine. If someone is sick and still coming, please let me know. If that is the case, I will not attend and need to switch up my plans. Being enclosed with so many people still freaks me out, especially when people are eating and masks are off, and we will be in such close proximity. If all is good, I will be taking a nap before the event. I want to have enough energy to spend at least a few hours with family and friends before I hit my breaking point. I probably will also sleep on the car ride there and back. I am super bad in the kitchen, so I will not be making anything. But I will usually buy something the day before to bring to the event. – Geri
This article represents the opinions, thoughts, and experiences of the author; none of this content has been paid for by any advertiser. The Lupus.net team does not recommend or endorse any products or treatments discussed herein. Learn more about how we maintain editorial integrity
here
.

Community Poll
Have there been things you have learned along your lupus journey that you wish had been explained to you by a healthcare provider earlier?