Why I Love Being a Lupus Advocate
It's hard to have lupus. Dealing with the symptoms, medications, misconceptions, and other struggles take a toll on us. However, one thing that can really improve our lives is advocacy.
Speaking out as a lupus advocate can pave the road to new research, medications, and information that helps us live better lives. Advocacy raises awareness about our disease and helps others understand what we deal with on a daily basis. It also helps us to connect with others, feel supported, and create a community. For those reasons, and more, I love being a lupus advocate.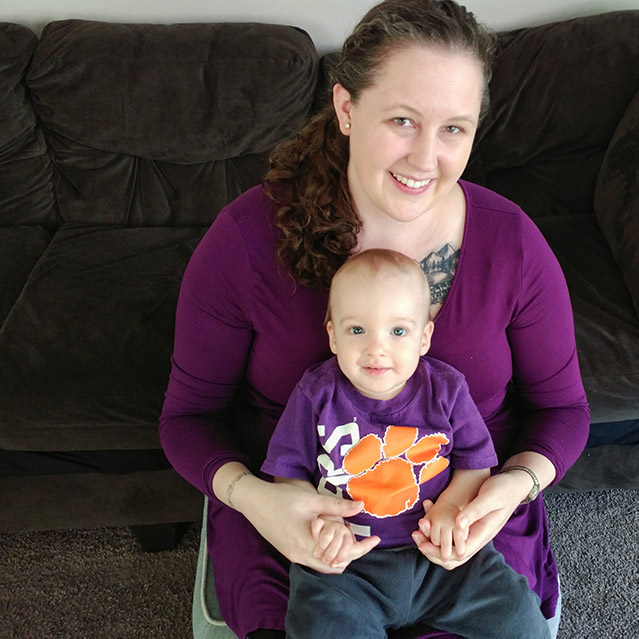 May is Lupus Awareness Month, so this is a great time to get started on your advocacy journey if you haven't already.
I love being a lupus advocate because:
It benefits me
I started going to a lupus support group one week after I was diagnosed with lupus. It was incredible – I was welcomed with warm smiles and left with an armful of resources, including a list of lupus-aware rheumatologists in my area. I have learned so much about lupus from my group that has directly improved my life. Who knew they made steroid cream for your scalp? Not me! But my group did.
I've made wonderful friends by connecting with other lupus advocates. Now, 3 years later, I am one of the women who stands ready to welcome newcomers.
It helps to build a community
I've shared about living with lupus on my blog and social media over the past several years and the comments and messages I receive have been nothing short of amazing. I feel validated when people comment saying they're going through the same thing, and my spirit is lifted when others send messages of encouragement. Making connections with other people who have lupus has helped me to cope.
Some people may not be able to advocate for themselves, and others may not be ready to go public about their health yet. But we can speak up for them and provide reassurance by sharing our journeys.
My voice contributes to awareness.
When lupus advocates speak up, the world listens. In 2019, Amy Yalden, CEO of the Lupus Foundation of America (LFA) Florida chapter, said that over 70 companies are working on lupus drugs as a direct result of lupus patients saying that we need more treatment options.1 For comparison, 15 years ago, there were only 2 companies researching lupus medications.
Our voices raise awareness and lead to the government and pharmaceutical companies taking action on our behalf. We need medications that treat our symptoms better and are easier on our bodies.
Raising awareness is also important because those that are at risk of developing lupus may get earlier treatment if they know about the disease. We can also help lupus patients understand why it's so important to comply with your medications so that they avoid the more serious issues that happen when lupus isn't managed well.
How can you be a lupus advocate?
The LFA has created an online toolkit with educational infographics, a lupus bingo board, sample social media posts, Facebook profile frames, and lots of other ideas for how to raise awareness about lupus.2
Also, check out the Lupus.net Lupus Awareness post for similar ideas or tell your story on lupus.net.
Some of my favorite ways to advocate are:
Sharing facts about lupus.
Sharing examples of how lupus impacts my life.
Participating in a support group.
Going on a Walk to End Lupus Now® (many are virtual this year).
Putting on purple for lupus! My closet has so much purple since my diagnosis.
Another good day to spread awareness is World Lupus Day.
Do you have any plans to raise awareness this month?
This article represents the opinions, thoughts, and experiences of the author; none of this content has been paid for by any advertiser. The Lupus.net team does not recommend or endorse any products or treatments discussed herein. Learn more about how we maintain editorial integrity
here
.

Community Poll
Does your employer provide workplace accommodations due to your lupus?