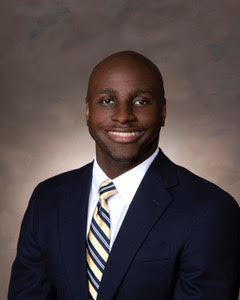 Eric was previously an advocate on Lupus.net.
Eric Chiyembekeza was 10 years old when his mother was diagnosed with Lupus. During that time, his mother was a single parent to three children—Eric was the oldest. At the time of his mother's diagnosis, there was a lot of confusion. How would this impact her life? What does this mean for the family?
Being inquisitive, Eric would ask as many questions as he knew to ask at that young age. The best description of the diagnosis that Eric received was that, "Lupus was a disease that made the body attack itself, and there is no cure."
A few years later, Eric's passion for biology and other sciences became solidified through his devotion to pursue a career in healthcare. Eric earned a B.S. in Biology from Morehouse College and a M.S. in Pharmaceutical Chemistry which he used to help his mother find some holistic interventions to her symptoms. Eric continues to dedicate his time and focus to improving patient engagement and education through his career as a healthcare consultant.
Click here to read all of Eric's articles on Lupus.net.