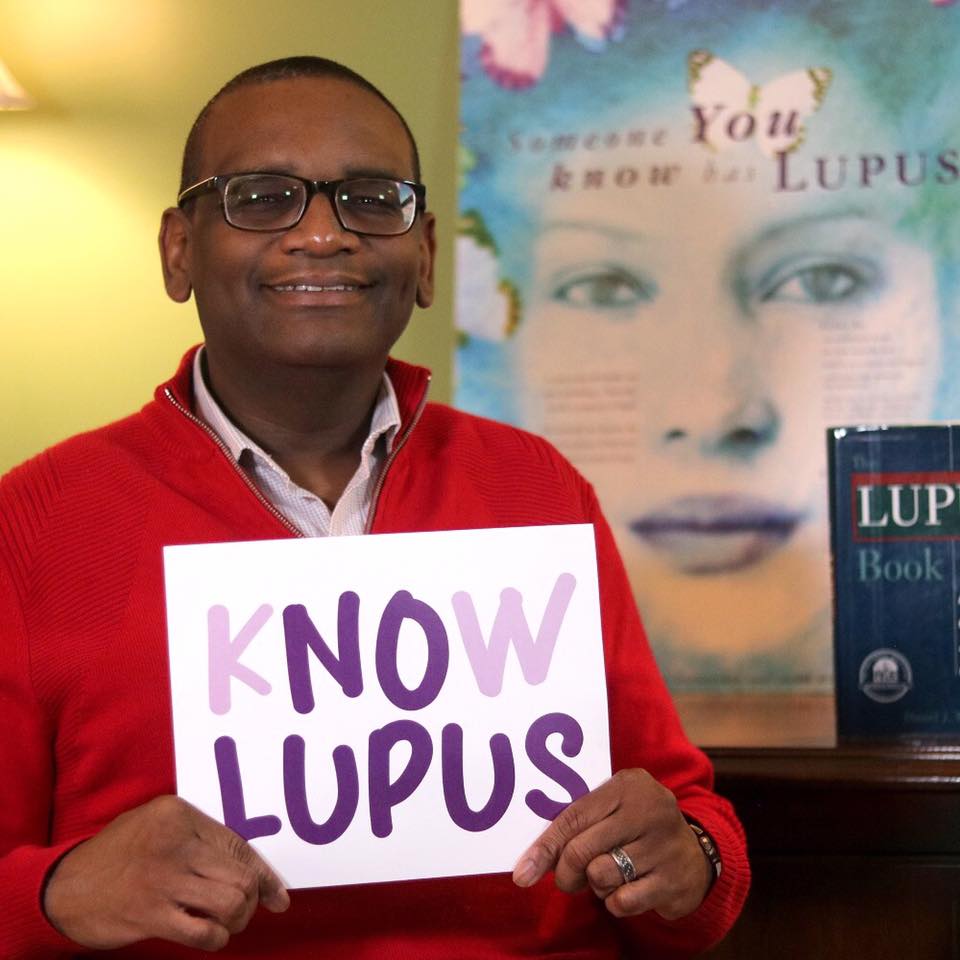 J. Christopher Reed is a native of Atlanta, Georgia and holds bachelor's degree with honors from the Georgia State University and a law degree from Tulane University. He served as clerk to the Honorable Brenda Hill Cole, State Court of Fulton County and Clerk of Court for the Magistrate Court of Rockdale County for a total of ten years. Under his watch, 90% of Judge Cole's decisions were affirmed by a higher court. He is a writer, advocate, lobbyist, and health policy analysist, and public speaker who has been featured in the Atlanta Journal and Constitution, People Magazine, ABC News 20/20, WAGA Fox5Atlanta, CBS46 Atlanta; Kiss 104.1 FM, V-103 FM, and WSB 750 AM. He now write writes for Lupus.net.
In 1990 and at the age of 16, Mr. Reed was diagnosed with Lupus. Christopher now serves as a Support Group Facilitator for the Lupus Foundation of America-Georgia Chapter's (LFA-GA) Men's Support Group, the first support group of its kind in the United States. As a leader of that group, he has lead efforts to expand the reach of the group and the inclusion of men in research projects by educating other men, galvanizing support group efforts, and working with pharmaceutical companies to insure male inclusion in clinical trials.
Tackling healthcare policy is his passion. Mr. Reed is a member of several advisory boards for Emory University School of Medicine, the American College of Rheumatology, and the Lupus Foundation of America, LFA, Georgia Chapter. As Chair of the Advocacy Committee for the LFA-GA, Mr. Reed gives lectures on, health advocacy, legislation, mental health, clinical trials, and public policy to people impacted by lupus across the State of Georgia. He leads LFA advocacy day efforts in Georgia State Capitol and U.S. Capitol every year. He spoke on the floor of the Georgia State Senate in 2014 and was one of the LFA's 2016 Faces of Hope. In September 2017, Christopher was one of twelve panelists to give his story before the Food and Drug Administration at the historical Lupus Patient-Focused Drug Development meeting. In 2018, he received the Mary Cann Achievement Award for outstanding volunteer service from the LFA-GA and the Heart 2 Heart Award Recipient for Volunteerism in the Community in 2018.
In 2015, he was appointed by Governor Nathan Deal to serve on the Georgia Council on Lupus Education and Awareness (GCLEA) and in 2016, he was elected, and remains, chair of that group. The Council is charged with monitoring and developing programs for communities that lack access to adequate specialized lupus healthcare and lupus education. As the only state, entity created by the state legislature to improve the lives of Georgians living with lupus, the Council now receives yearly appropriations from the State of Georgia to facilitate sustainable partnerships in the areas of research, development and professional education so that every lupus patient in Georgia has access to knowledgeable health care providers.
Under his leadership, the Council received two five-year contracts from the American College of Rheumatology with funding from the Centers for Disease Control and Prevention to eliminate health disparities, in the area of autoimmune diseases, in Georgia. The Council piloted a project to understand the efficacy and feasibility of using telemedicine to diagnose and treat underinsured people living with lupus. A much more comprehensive plan that includes an epidemiological component is expected to be launched in 2021 using state appropriations. The Council also trained 221 school nurses about the treatment of lupus in the Atlanta area in 2019 and 2020 using a care and transition plan designed by Christopher and a team of public health experts, schools nurses, and pediatric physicians through a contract with the American College of Rheumatology and the Lupus Initiative. All 221 school nurses from 5 separate counties have now been equipped with these care and transition plans specifically designed for use with students with lupus. These plans are being used by children's hospitals in Georgia, Alabama and Florida. An expanded program is expected to launch in the southeast in 2021 and the CDC is interested in launching the program in all fifty states in the coming year.
In 2019, Mr. Reed and the GCLEA launched a multidisciplinary task force called the Georgia Lupus Collaborative made up of researchers, academics, lawyers, legislators, researchers, physicians, public health professionals, private entities, non-profit entities, and health advocates to tackle lupus and its impact on patients from multiple directions. The Georgia Council on Lupus Education and Awareness and Georgia Lupus Collaborative now receive annual state appropriations from the Georgia General Assembly and governor to develop initiatives.
Click here to read all of Christopher's articles on Lupus.net.